Main content starts here, tab to start navigating
The Celtic Rock Experience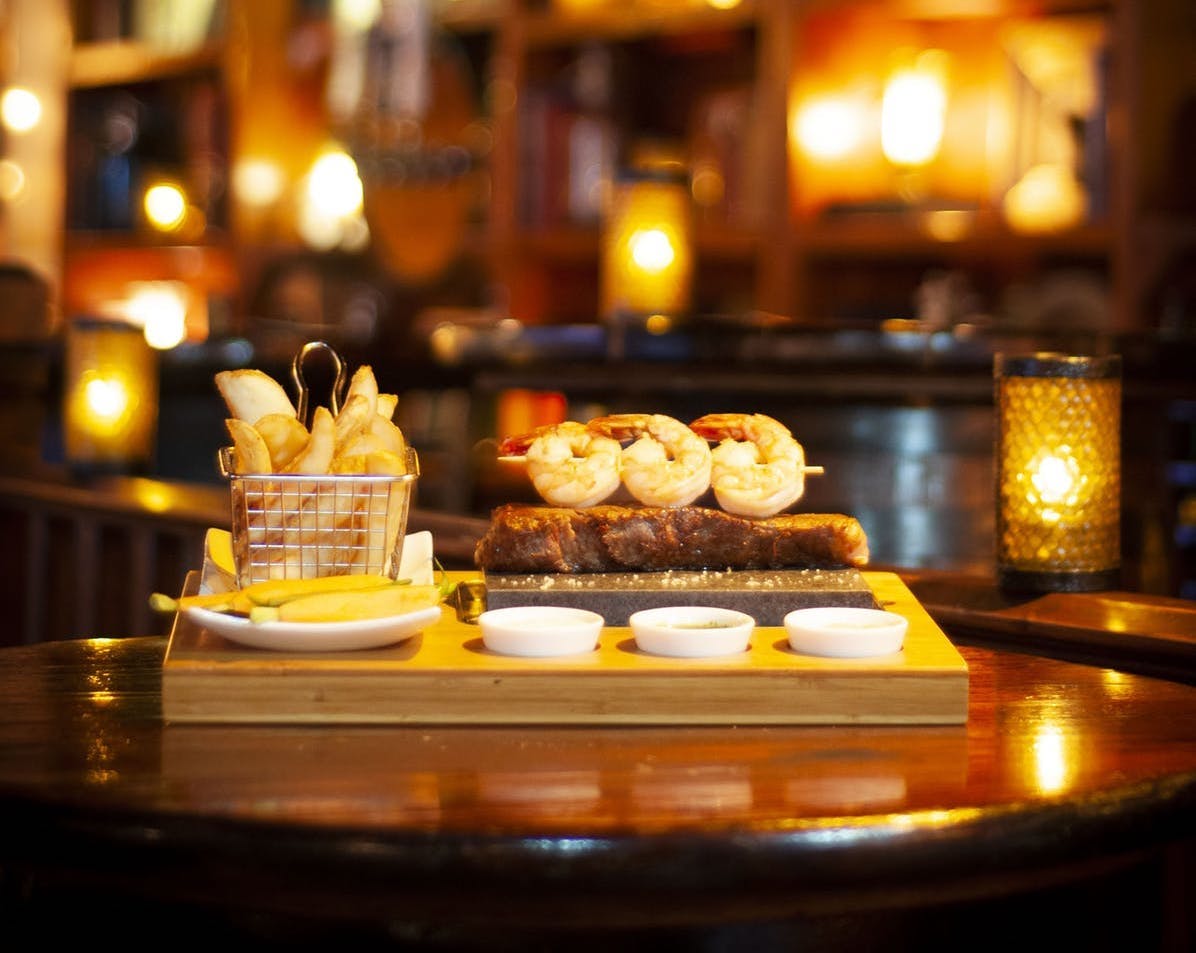 Enjoy cooking premium meats and seafoods on our 700 degree lava rock, right on your table!
Centuries ago, the ancient Celts used fire-heated rocks for their cooking. Here at The Field we are recreating this ancient Celtic cooking technique by heating lava rocks to 700 degrees Fahrenheit, allowing our guests to cook meats and seafood at their table. This high temperature sears in the natural flavors without any carbon from a grill or any oils or fats. Quite simply, there is no healthier or tastier way to cook meats or seafood.
The Celtic Rock allows you to cook your meal exactly as you like it without losing any of the natural juices or flavors.
We source our Black Angus New York Strip from Revier Cattle Company, Minnesota. They hand pick only the highest quality USDA Choice beef with incredible marbling, tenderness and flavor. Our choice beef and lamb is hand-trimmed, lean and tender and our seafood is among the best available. Discover these amazing flavors on our Celtic Rock or just ask your server and our chef can prepare them for you.